Dew Teapot 32oz
Satin finish, feel the difference.
Soothe your senses. Available in soft and peaceful colors, easy on the eyes like a water droplet on a leaf. Feel the smooth textured Satin finish surface. Enjoy the subtle fragrance and flavor of the infused tea by removing the infuser at the optimal time.
Size: 32 oz. / 946 ml.
Made In: China
Care Instruction
When metal utensils contact the satin finish surface, you may notice some gray marks. This is not a defect. The metal deposits can be removed with baking soda or select cleansers.
Dishwasher-safe.
Microwave-safe, except infuser.
Do not put teapot on flame or heating element.
Let boiling water settle about 15-20 seconds before pouring.
Use baking soda dissolved in warm water to clean tea stains as needed.
Materials Used
Lead-free High-fired Ceramic, Stainless-steel (304, 18/8), BPA-Free Polypropylene, Silicone rubber.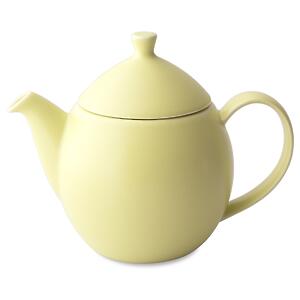 Dew Teapot with Basket 32oz | Lemongrass (LMG)
$46.00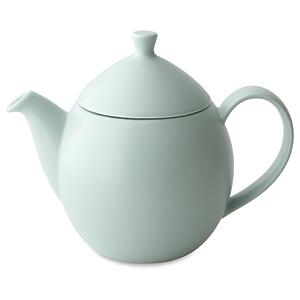 Dew Teapot with Basket 32oz | Minty Aqua (MAQ)
$46.00
Dew Teapot with Basket 32oz | Lavender Mist (LVM)
$46.00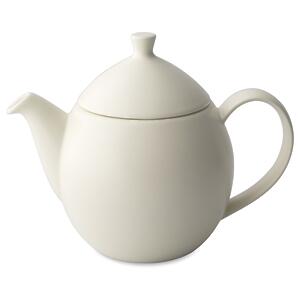 Dew Teapot with Basket 32oz | Natural Cotton (NCT)
$46.00